Unique Stays in the Western Cape
Everyone has a passion for a local and unique experience. It's specifically great for romantic getaways and family vacations! We wanted to share our favourite spots for all budget ranges. Great time to start planning for inter-provincial travel.
4 Budget-friendly cottages along the Breede River. We have indulged in this beautiful setting multiple times with friends. The unique factor of this beautiful stay is by far the hot tub! You light a fire in a little box in the hot tub and there you have a bath under the stars. There is a variety of wildlife around you and of course, you get a canoe to explore the river in front of you on! These cottages sleep 8, about a 2h45m drive from Cape Town and are great for families!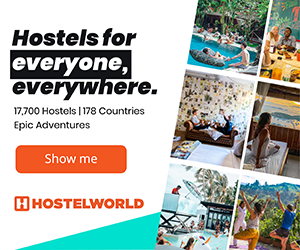 Daniel and I enjoyed this smaller unique concept by Gary and his team. We celebrated our anniversary in Gordons Bay a 45-minute drive from Cape Town, 10 minutes from the beautiful bikini beach and even better with the Elgin Railway market just 15 minutes from your pod. This inventive stay is eco-friendly, extremely creative and with the most amazing sunset to braai on. This is a great quick getaway for those couples that struggle to find time for themselves.
Getting back in touch with nature in Mongolian style! Hidden in the Porcupine Hills of the Overberg, is a fully equipped Southern Yurt waiting to welcome you. This is a private, unique outdoor experience. It has a cosy tent with all the heating materials to keep you warm in winter. The decor of this set up is trendy and fresh. A beautiful outside kitchen and couch area to enjoy nature. You are spoiled with an inviting hot tub looking into the lush forests metres in front of you. We enjoyed this stay in the middle of winter! The road was quite bumpy to get there but the owners are happy for you to park in their driveway and they drive you down. A totally unforgettable stay!
This beach house with all the modern thrills is designed to feel borderless. Open-plan houses are perfect for spending time together. Zonnestraal is the pinnacle of a family holiday. Sleeping 8 – 10 people this is a great city escape. Our favourite part of this stay is waking up early to get fresh muscles for the evening dinner. We have not had a more traditional beach holiday than at Paternoster – walking, tanning, swimming, braaing, playing board games. Enjoying a coffee on a misty morning, watching dolphins roam the coast. You should hurry though…Quick, while it's still available!
Those are our latest top picks for travel in the Western Cape! The best part about all these options is that they are isolated. Continue the quarantine with the people you love.
Written by Amy and Daniel